Aug-4-2015
London has been the favorite choice for movie makers and it has witnessed many great movies like Harry Potter and Shakespeare in Love. Don't miss watching these movies that gives you the glimpse of many moods of this vast enigmatic city.
28 days Later:
The movie 28 days Later was released back in 2002 and was sci-fi movie with shades of horror as well. The movie has some fantastic shots from the London including the Piccadilly Circus, Westminster Bridge and many other famous spot of the city. You can see this busy city wholly abandoned in the movie! Many locations like Royal Exchange, St Anne's Church, Canary Wharf Station, Waverly Abbey and Duke of York's steps are the famous London spots.
Four Weddings And A Funeral:
Four Weddings and a Funeral is a British romantic film which was based entirely in London. The movie gives the lovely mood of the London City and its surrounding areas. Many of its beautiful locations include Somerset, Old Royal Naval College Chapel, Café Rogue and others. These places have served as locations to many other movies like "V for Vendetta", "Lara Craft" and "Pirates of The Caribbean".
Shakespeare in Love:
Shakespeare in Love is yet another romantic comedy British movie. This very famous movie is still played as shows in many parts of the London. Whether it is Viola's formal garden or her charming house, the movie had richly adapted the Gothic art and style in its every backdrop. The Broughton Castle, Hatfield House, Church of St. Bartholomew the Great, or the Eton College, every place will give you the glimpse of the royal status of London.
Frenzy:
Frenzy was directed by one of the celebrated director Alfred Hitchcock. Frenzy was a dark and thrilling mystery movie that depicted the dark mood of the London city. It has some wonderful views of the old London like old Covent Garden fruit and vegetable market, Queensway tube station, the Hilton Hyde Park, the Globe pub and The Nell of Old Drury.
Love Actually: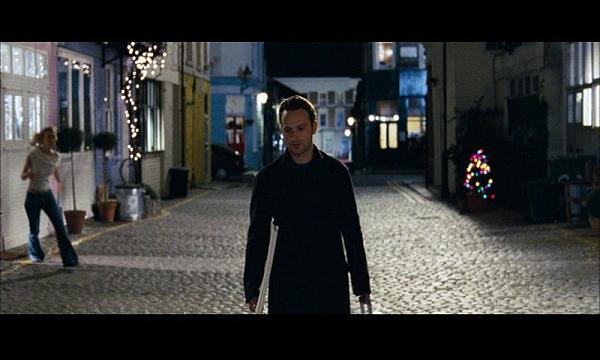 Love Actually was a London Rom-com movie having many modern locations of the present day London. For Example, the movie opens with the Heathrow Airport. There are shots from the busy street Oxford, famous department store Whiteley's Bayswater, beautiful Thames River, the Queen's Walk and the lovely Notting Hill; all locations will give you a wide view of the street life of the London city.